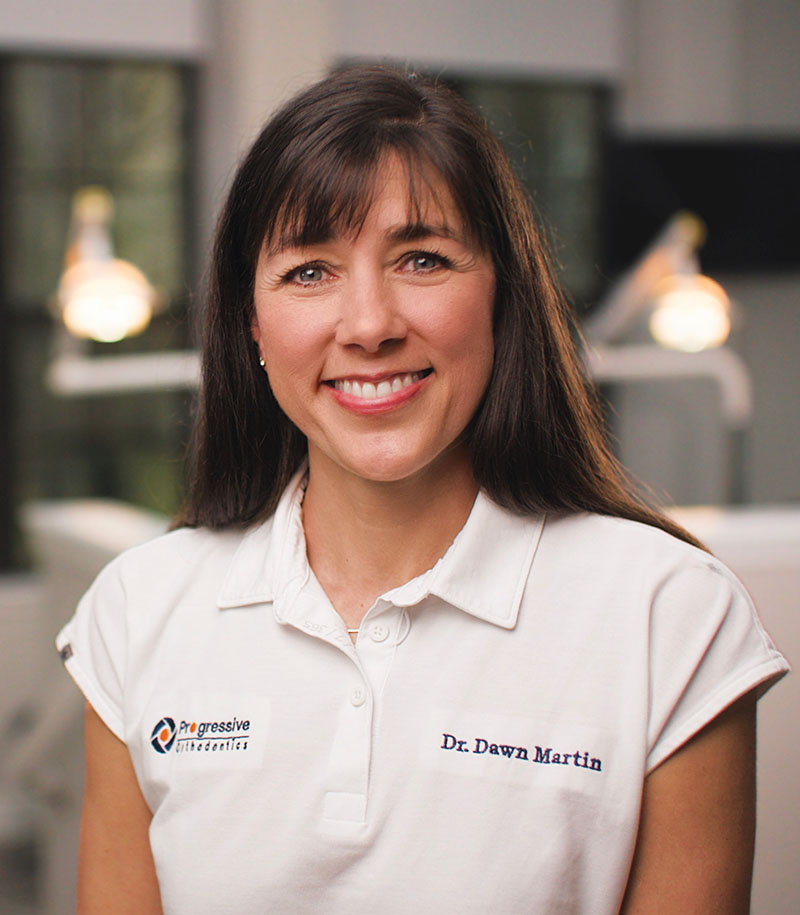 Dr. Dawn Lozano Martin
Dr. Martin is absolutely certain that smiles change lives for the better! That's why she tries to be sure that everything she does starts and ends with a smile.
After all, life's too short; you should be able to flash those pearly whites often and feel confident doing so!
As a busy mother of 3, Dr. Martin fully appreciates that your daily to-do list is long and your time extremely valuable. Because of this, all of our orthodontists at Progressive Orthodontic Associates, including her, try to guide patients to a beautiful, confident smile in less time and with fewer office visits than ever before.
Kids, teens, and adults: Dr. Martin welcomes them all!
Education
Bachelor of Arts in Psychology – Wake Forest University, Winston-Salem, North Carolina
Doctorate of Dental Medicine – University of Florida College of Dentistry, Gainesville, Florida
Master of Science and certificate in orthodontics – Baylor College of Dentistry, Dallas, Texas
Professional Affiliations
Meet Dr. Martin and Her Family