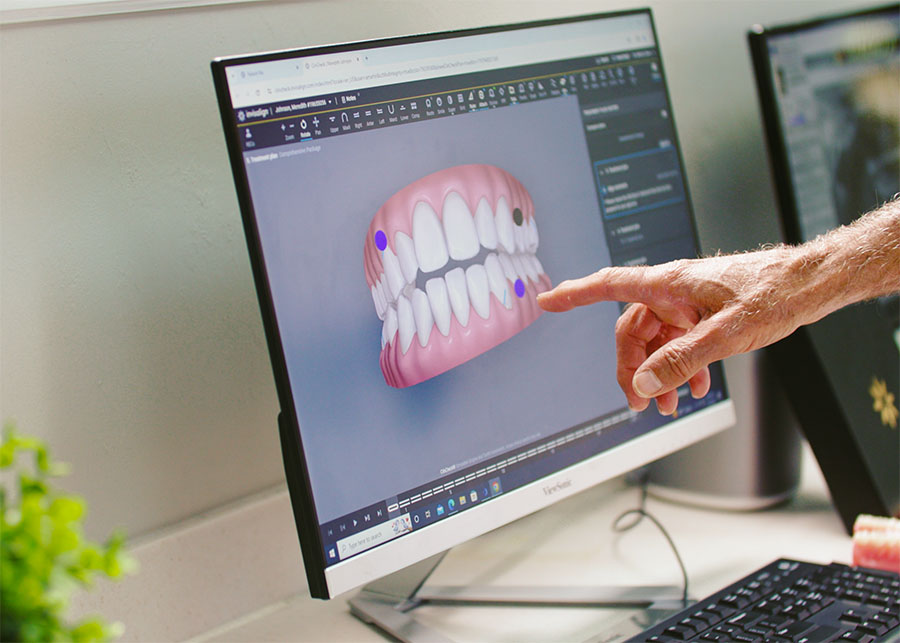 Not able to make it into one of our offices for an exam or just need a quick checkup?
Depending on what needs to be looked at and your form of orthodontic treatment, we may be able to complete the appointment virtually!
All you need is a secure internet connection and a working smartphone camera so our Gainesville and Lake City, FL, orthodontists can see your smile in full.
Here's what you need to know about our virtual exams.
Advantages of Virtual Exams
Having our
check in on your progress virtually has never been easier. The whole process is straightforward and can reduce your time spent in the dental chair. You're looking at fast, easy, and safe virtual orthodontic appointments; who wouldn't want that?
When Do I Need to Come Into the Office?
Of course, even if you partake in virtual visits and scans with our orthodontists, there may still be times in which we need to see you in person. For example, if you have metal braces instead of clear aligners, we will need to have you in for adjustments.
Moreover, if something has gone wrong, you'll need to pay us a visit so we can fix broken wires, brackets, etc. Our team will always let you know when a physical appointment is required so you can schedule accordingly.
Take a Virtual Exam
Our contact us online.
, can help you get started if you're interested in virtual exams. Call one of our Progressive Orthodontic Associates offices today or