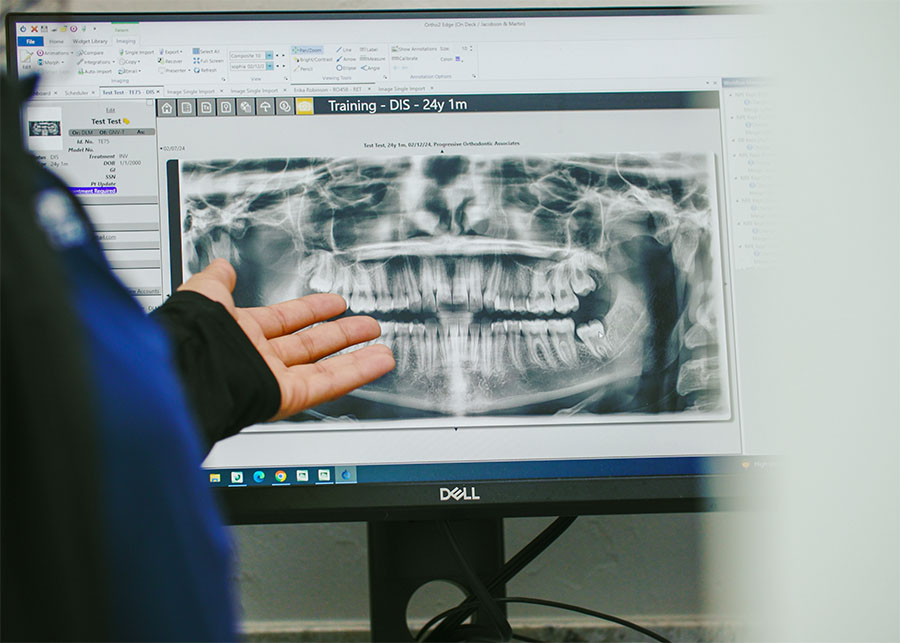 Formerly known as orthognathic surgery, surgical orthodontics is employed by our Gainesville and Lake City, FL, orthodontists when a patient has severe jawbone abnormalities, , or malocclusion. Oftentimes, a procedure of this nature is recommended when existing skeletal problems impact the ability to bite, chew, and speak properly.
Here's what you can expect with
.
Do I Need Orthodontic Surgery?
Our orthodontists may recommend orthodontic surgery as part of your personalized treatment plan if there is dysfunction in how your upper and lower jaws interact. When your teeth don't fit together properly, you can end up with a serious overbite, underbite, open bite, or crossbite.
If your jaws are not in ideal position relative to one another, our orthodontists will work with a local traditional braces to be put on prior to a surgery date so the teeth can fit together better after the procedure is performed. They will then be placed back on to finish your treatment.
to ensure they, as well as your teeth, are corrected for optimal function. It is common for
Steps Involved in Surgical Orthodontics
The process of surgical orthodontics will start with a consultation. This will be with an oral surgeon and the conversation will consist of them explaining all that needs to be done plus recovery information. The surgery itself will be performed in a hospital and can take up to several hours to complete depending on your situation.
Both our orthodontists and oral surgeon will advise you to take at least a week off from work or school to heal properly. If more time is required, you will be made aware so that you can plan accordingly. It's also wise to prepare for changes in your diet while you recover. Once healed, our team will continue to align your teeth using braces.
Make an Appointment
Our request an appointment online.
, will never leave you in the dark when it comes to your treatment. If you need surgical intervention for a better, healthier smile, we will inform you of every detail along the way so you're always aware of what to expect. Call one of our Progressive Orthodontic Associates offices today or